Gboard update adds option to make GIFs from text, more languages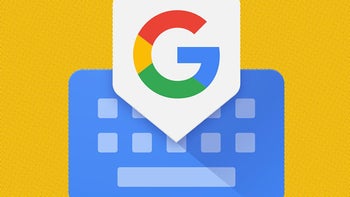 Google's keyboard app,
Gboard has just received another update
that further improves some of the features it has to offer. In this case, it's about the
option to make GIFs
, which was added to Gboard not so long ago.
With the latest version of Gboard for Android, you'll be able to make GIFs from a text, as opposed to images, an option that's already available for Gboard users. Also, the changelog mentions that Gboard users will now be able to search stickers in 15 more languages.
Speaking of languages
, the latest version of Gboard comes with support for 28 new languages, which we haven't even heard. In any case, here is the full list of new languages added:
Bagri, Batak Toba, Bench, Bhili, Capiznon, Chavacano, Eastern Min, Fiji Hindi, Ge'ez, Gurani, Ingush, Karachay, Khorasani Turkic, Kipsigis, Maharashtrian Konkani, Lezgian, Mizo, Maguindanao, Malay (Brunei), Maranao, Southern Min, Northern Sami, Qashqa'i, Rinconada Bikol, Surjapuri, Tausug, Upper Saxon, and Vasavi.
The update adding the new stuff has already popped up in the Google Play Store, so make sure to check if it's available in your country if you haven't yet downloaded it.