Gboard update brings back spell checking and introduces a few new features
1
Gboard, Google's own Android keyboard, has just scored a slew of new features that you should know about coming along in v7.4 of Gboard.
Undoubtedly, the most important "new" feature is the returning spell checker, which mysteriously vanished back in January. As you type, Gboard will actively monitor your input and underline the words you've misspelled in red which will hopefully urge you to correct your mistakes, you ignoramus.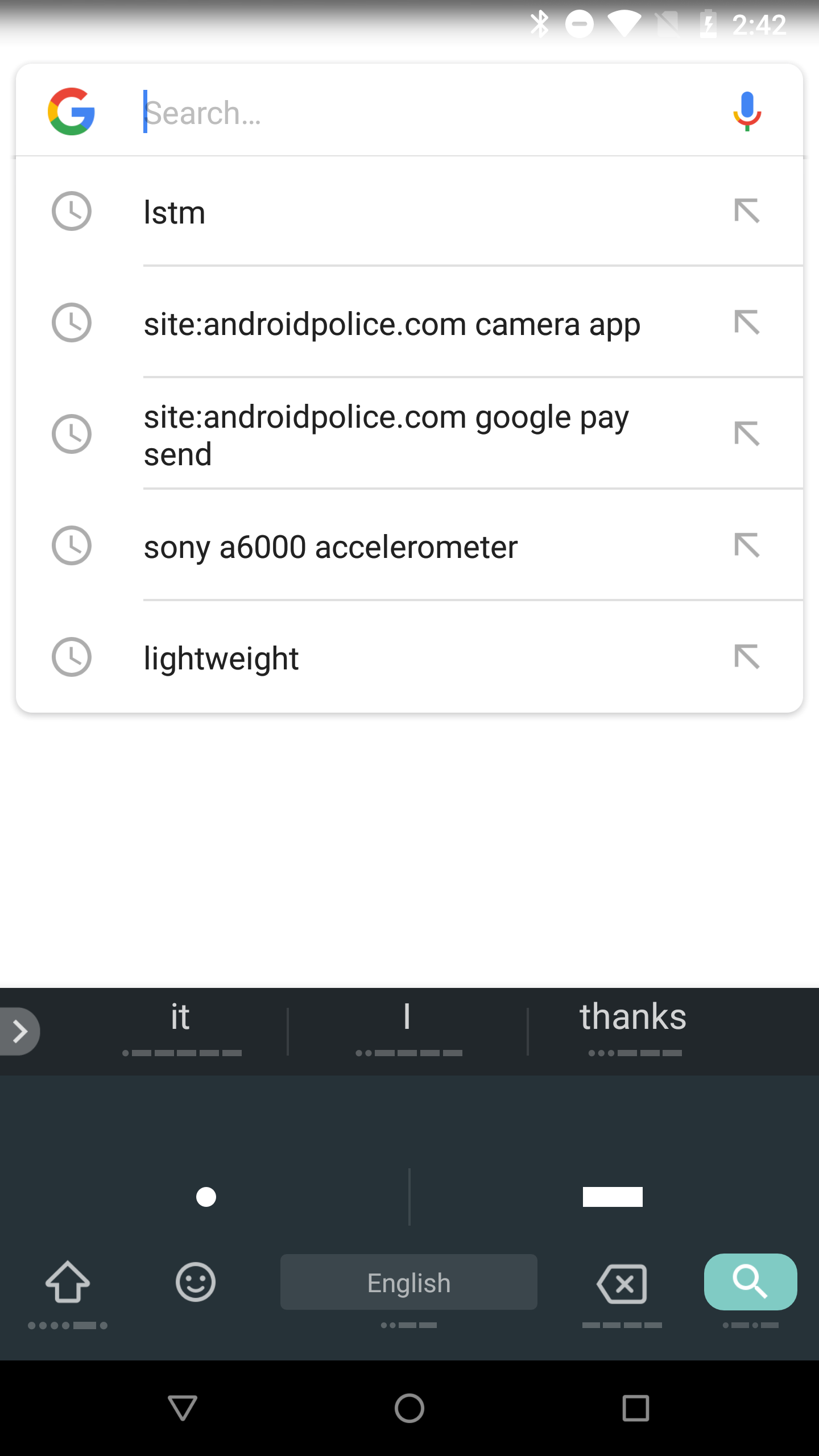 Another novel thingy in Gboard is a new mini version of the good ol' morse keyboard which would float certain people's boats, but probably would be overlooked by the majority of Gboard users. Still, if we unleash our imagination we could probably think of a couple scenarios where it might come in handy as it saves some real estate.
Aside from these new features, AndroidPolice has also undertaken an undoubtedly arduous teardown of Gboard v7.4, which hints at an upcoming floating keyboard and... the so-called Mini selfie stickers. In case you're wondering what on earth these are, you probably haven't missed a lot: Google asks you to take a selfie and then does some behind-the-curtains mojo to accurately represent your face with cartoony shapes. You can generate a sticker pack with the resulting images to use in different apps, because of course you can.
Finally, hints about an improved battery saver mode that makes the keyboard background fully black have been unearthed. The improved battery saver feature will likely go live with the next build of Gboard, but don't take our word for it.