Gazelle sees demand for iPhone trade-in quotes double over last year
2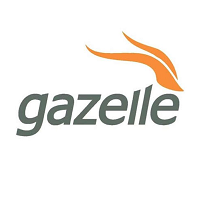 Apple iPhone owners are seeking to trade-in their older handsets at twice the rate of last year, in an attempt to raise cash for the new iPhone models to be unveiled by Apple today. That's the word from Gazelle, which happens to be the top electronics trade-in company in the U.S. The company's website is handling four requests for quotes per second as it girds itself for one of its busiest times of the year. That is up 95% from the number of requests that the Gazelle website was fielding last year, just before the
Apple iPhone 6
was introduced.
The
Apple iPhone 5s
happens to be the most traded-in phone over the last week, accounting for 35% of Gazelle's volume. The Apple
iPhone 6
represented 27% and 15% of trade-ins were for the
Apple iPhone 6 Plus
. Gazelle also announced that it has raised the payout for those trading in a Verizon branded iPhone 6 Plus (to $481), iPhone 6 ($426) and iPhone 5s ($206).
Historically, Gazelle's trade-in values for older iPhones plummet after the annual Apple event, as the company gets flooded with requests for quotes from those seeking to finance the purchase of the latest iPhone models.
source:
AppleInsider