Gameloft's LEGO Legacy: Heroes Unboxed now available for pre-registration
1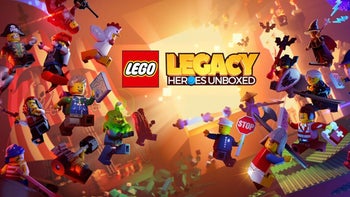 French publisher Gameloft has just announced that pre-registration is now available for its upcoming mobile game LEGO Legacy: Heroes Unboxed. Regardless of what smartphones you have (Android or iOS), you can visit the game's
website
to pre-register and choose one of the three rewards offered by the publisher.
LEGO Legacy: Heroes Unboxed lets players collect classic and modern LEGO minifigures and sets, which will help them form a party and engage in fun team battles and adventures. As you can expect from a LEGO-themed game, Legacy: Heroes Unboxed will feature iconic, fan-favorite universes, recreated with incredible detail to appeal to all ages.
Those who pre-register will be rewarded with in-game currency and gems when the game launches this autumn. On top of that, pre-registered players will be allowed to vote for their minifigure of choice between Hot Dog Guy, Blacktron Dwayne, and Darwin. The minifigure with the most votes will be gifted in-game at launch.
Along with the pre-registration announcement, Gameloft released a gameplay trailer that offers a sneak peek of what's to come, so check that out as well if you're a
LEGO fan
.