Gameloft reveals new LEGO-themed team-battle RPG for Android and iOS
2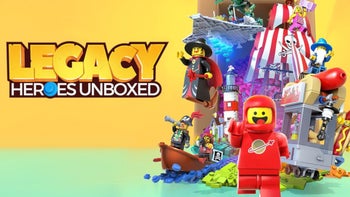 LEGO fans rejoice, as Gameloft has just announced a brand new RPG for Android and iOS set in the LEGO universe.
Originally teased back in December
, LEGO Legacy: Heroes Unboxed will be released this fall, but it will be regularly shown to fans until then at various events.
According to the French studio, this is the first ever LEGO game of this genre and it's meant to bring to life 40 years of LEGO minifigure history and universes in a fun and epic way. Apparently, LEGO Legacy: Heroes Unboxed is set in a completely new LEGO world, as players will have to collect classic and modern LEGO minifigures and sets with which to create new parties and engage in team battles and adventures.
LEGO Legacy: Heroes Unboxed is built to bring the enjoyment and fun that you once had, or still have, with LEGO toys. We are excited to see these authentic and original LEGO characters from all eras come to life. We have been putting all our efforts, art and craft into this game as we want to delight all LEGO fans, whether their minifigures are tucked away in the attic or proudly shown in the living room.
Naturally, the game will include iconic, fan favorite universes, recreated with stunning detail to cater to players of all ages. The developers also promise to keep everything included in the game faithful to the LEGO franchise. In order to do that, the folks at
Gameloft
studied vintage instruction manuals to try to recreate every detail that makes the LEGO experience so memorable.
LEGO Legacy: Heroes Unboxed will probably be available for free, but we expect it to be heavy on the in-app purchases. Gameloft's new LEGO mobile game shapes up to be quite interesting, so let's hope their monetization system won't be too intrusive.