Galaxy S8 / S8+ users, do you use your iris scanner at all?
74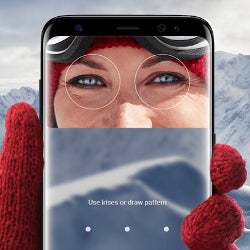 The Samsung
Galaxy S8
has two unique mechanical components that are used for unlocking the phone — an awkwardly placed fingerprint scanner and a pretty straightforward, fast-working iris scanner. The latter one we first saw on the
Galaxy Note 7
and were already acquainted with the tech. However, now, even months after the release of Sammy's latest and greatest flagship duo — the
S8
and
S8+
— we can't say we are fully accustomed to using the iris scanner exclusively for unlocks.
We are pretty sure we are not alone in this, but also certain that there are people out there who like and use the iris scanner on a regular basis. We thought "Hey, why not ask?". Let's see who uses what to unlock their phone most often!