From now through August 14th, students buying a Surface Pro 4 from Microsoft get a free Xbox One
9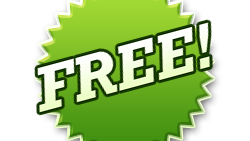 Are you a student? If so, you know that to survive, you need to be well-rounded. This means making enough time for your studies and having enough time to play. This is basically the theory behind Microsoft's latest deal on the
Surface Pro 4
tablet. The powerful detachable device will handle your toughest school-based tasks including the researching and writing of reports, and the taking of notes inside the classroom.
Buy the Surface Pro 4 from Microsoft, and if you are a student the company will toss in a free Xbox One. According to Microsoft, students buying the Surface Pro 4 together with an Xbox One will get a $300 price cut on the package. That discount should be enough to get the game console for free.
The deal starts today and runs through August 14th, just in time to make the purchase for the new school year. The Surface Pro 4 starts as low as $899 for a model powered by the Intel Core m3 processor. If you have a little more lucre to spend, a Surface Pro 4 powered by the Intel Core i7 can cost you as much as $1600 for a higher tier of performance..
And if you are a student, you won't burn out thanks to the games you'll be playing on your new Xbox One, thanks to Microsoft's largesse.
source:
TheVerge
via
SlashGear