French Connection: entire iPhone 5 shipment snatched in a Marseille armed robbery heist
21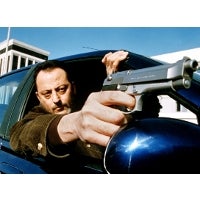 After
iPhone 5
thefts on a a major scale in
Japan
and
London
, now it is France's turn. Around 8:30am the other day, two BMWs blocked a truck loaded with iPhone 5s and Macs in a relatively quiet industrial zone
The semi-trailer was on its way back from Marignane airport where it loaded the goods from a cargo plane, ready for delivering to the French Apple fans. Three masked men pointed a shotgun at the driver, and let him drive behind the BMWs, which were headed by a van to take the loot.
The whole convoy stopped in the countryside, and the driver observed how the men loaded just the iPhone 5 boxes in the van, and then drove away, torching the truck behind them. That's what happens when you are watching too many Jean
Reno
movies.
Considering that the 16GB version goes for EUR 679 ($874) in France, a few hundred iPhones represent a good chunk of change there, and we'll leave the French police wondering how did the robbers know this truck is carrying them, and its route.