Free inflight Gogo Wi-Fi for everyone on Labor Day courtesy of T-Mobile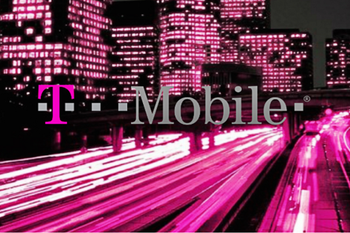 If you are flying on Labor Day, September 3rd, you can use 30 minutes of Gogo Wi-Fi on T-Mobile's dime. And the best part of all is that you don't even have to be a T-Mobile subscriber to get the free service. Even if your wireless provider is Verizon, AT&T, Sprint or a smaller carrier, T-Mobile will pay for your half hour of Gogo Wi-Fi connectivity. The nation's third largest wireless operator wants to give everyone "a sample of the magenta goodness that T-Mobile customers experience on the daily!"
T-Mobile ONE subscribers already get free messaging, visual voicemail and texting on all domestic flights equipped with Gogo, along with a free hour of Wi-Fi. Customers with T-Mobile ONE Plus get free Gogo Wi-Fi throughout an entire flight.
So if you have an airplane ticket for next Monday, and you're traveling on a Gogo equipped flight, don't forget to charge up your phone on Sunday. While relaxing on the plane, you'll have half an hour to play Words With Friends, stream
NYPD Blue
over Amazon, and catch the latest news on
PhoneArena
. And only T-Mobile's wallet will get lighter in the process.
source: T-Mobile