Free Olympic tickets go to the first 50 owners of the Samsung Galaxy S III from Sammy's London store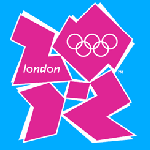 With Samsung a major sponsor of this summer's London Olympics, you can
expect to see the Samsung Galaxy S III everywhere
. But what if instead of you seeing the Samsung Galaxy S III thanks to the Olympics, you were seeing the Olympics thanks to the Samsung Galaxy S III? Samsung is offering tickets to the 2012 games to the first 50 owners of the Samsung Galaxy S III.
will be launched there on May 29th at 6pm
. And if you're complaining that the store is in London and you don't have the wherewithal to get the ducats, you might as well stop the whining. The Olympics are in London this year so if you can't get there to go to Samsung's store, odds are you can't make it to the games either.
Samsung is even giving to sponsored athletes,
a limited edition version of the Samsung Galaxy S III with Visa's payWave app pre-installed
. This will help the athletes of the 2012 Olympics wave their phone to make payments for clothes, food and Taxi rides to and from the stadiums and arenas.
source: Samsung via
AndroidCentral