Deal: Hitman Sniper for Android goes free until September 6
1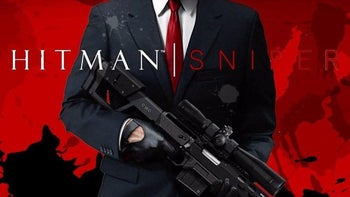 If you're one of the many who've just started their workweek, we have a great deal for those breaks you get while at work. Although the deal is aimed at those who like to play on their smartphones, even if you don't, it's a great way to spend your time while waiting for a bus or when you're stuck on an airport with nothing to do until your flight arrives.
Publisher Square Enix has just announced that
Hitman Sniper
, one of its most popular mobile titles with more than 10 million downloads in the Google Play Store, is now available for free. Although the game usually costs $1, it's a great opportunity to get it for free if you don't have a credit card to associate with your Play Store account.
According to Square Enix, the game is available for free until September 6. It's worth mentioning that the iOS version of Hitman Sniper is not the subject of this deal, just the Android game listed in the Google Play Store.
Hitman Sniper
offers more than 150 missions and 10 different types of contracts, which should make players improve their skills for the perfect assassination. There are no less than 16 unique guns that players can unlock by eliminating targets and collecting weapon parts. On top of that, you can even compete against your friends for the first place in the leaderboards.