Foxconn producing wireless charging modules for 10th anniversary iPhone?
44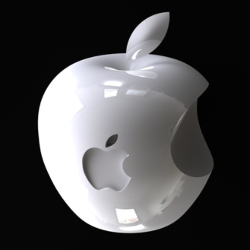 According to the
Nikkei Asian Review
, contract manufacturer Foxconn is currently making wireless charging modules that are earmarked for next year's Apple iPhone. The 2017 iPhone will be the tenth anniversary model of the wildly successful product, and Apple is expected to skip the iPhone 7s name and go straight to iPhone 8.
In addition, Apple is expected to load up the iPhone 8 with new features and a new design. Early speculation has
Apple prepping three versions of the phone
. One will carry a 4.7-inch screen, one will have a 5-inch display, and the other will feature a 5.5-inch screen. The back of all three models is expected to be made of glass with a metal frame. The home button reportedly will be removed from the front of the phone. Instead, the home button and TouchID will be embedded inside the front glass.
Apple iPhone fans have long wanted a wireless charging feature, and their wait might come to an end next year as long as Foxconn can raise the yield on the production of the wireless charging modules it is manufacturing. There is a possibility that only the 5.5-inch model will include support for wireless charging. That is similar to a report from last week that said Apple would be
changing the screen on next year's 5.5-inch model to an curved OLED display
produced by Foxconn's recently purchased Sharp division. The 4.7-inch and 5-inch versions would continue to use the flat LTPS screen that is employed by Apple today.
source:
NikkeiAsianReview
via
SeekingAlpha