Sharp's president confirms that Apple will switch to OLED panels for future iPhone models
47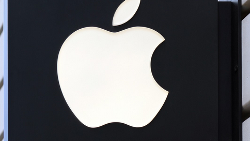 Next year, the Apple iPhone turns 10 and we expect Apple to note the occasion by making some major changes to the design of the phone. One major change that takes the screen on the iPhone from LCD to OLED
has already been rumored
. Last week, the
Nikkei Asian Review
said that
there will be three versions of the iPhone 8 including one with a 5-inch screen
. The other two units will carry the usual 4.7-inch and 5.5-inch displays.
Apple has hinted that it wants more control over the process of building the iPhone screen. To this end, contract manufacturer
Foxconn purchased Sharp for $6.2 billion
earlier this year. Foxconn, of course, is one of the companies that is involved in assembling the iPhone. Sharp president Tai Jeng-wu, who also is a Foxconn executive, was addressing students at Tatung University on Saturday where he received an honorary doctorate degree. During his speech, the executive said that Apple needs to switch to the OLED panels in order to stop the recent slump that has seen it report three consecutive quarters of lower year-over-year iPhone sales. "It is a crisis but it is also an opportunity," Tai stated.
The OLED screens should offer improved contrast compared to Apple's current LTPS (low-temperature poly-silicon) display. In addition, OLED screens offer more flexibility which could allow Apple to produce iPhone models with curved screens. While Sharp is responsible for the current displays found on iPhone units, it will need to build new factories in order to handle the volume of OLED screen production required to fill an order from Apple. "We are now building a new [OLED] facility in Japan," Tai said. "We can make [OLED panels] in the U.S. too. If our key customer demands us to manufacture in the U.S., is it possible for us not to do so?"
"The iPhone has been evolving and now it is switching from LTPS (low-temperature poly-silicon) to OLED panels. We don't know whether Apple's OLED iPhones will be a hit, but if Apple doesn't walk down this path and transform itself, there will be no innovation. It is a crisis but it is also an opportunity."-Tai Jeng-wu, president, Sharp
The
Nikkei Asian Review
, published by the large Nikkei news agency, says that Apple will keep the current LTPS screens on next year's 4.7-inch and 5-inch models, and will offer a premium 5.5-inch iPhone with a curved OLED screen.
source:
NikkeiAsianReview
Recommended Stories