Apple might introduce three iPhone 8 sizes with glass backs
47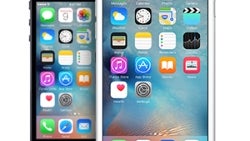 Nikkei Asian Review reports that Apple is preparing three new iPhone models for launch next year. Featuring 4.7'', 5'', and 5.5'' displays by diagonal, they are all supposed to have glass backs, reportedly provided by Chinese companies Biel Crystal Manufactory and Lens Technology.
The glass front and back will be held together by a metal frame, which is supposed to be delivered by China's Foxconn, Catcher Technology, and U.S.-based company Jabil. While Foxconn and its subsidiaries have been developing glass backs, the manufacturing giant won't be able to secure orders for this component, as the aforementioned Chinese rivals now have the technological edge.
We also get to learn that only the 5.5-inch iPhone 8 Plus might be switching to the rumored OLED display provided by the likes of Samsung, Sharp, and LG. The smaller models might stick with the same low-temperature poly-silicon technology as the iPhone 7 panels, though this doesn't mean that the smartphones will look the same. Such a difference between the regular and Plus-sized iPhones won't be surprising in the context of Apple already using the Plus-sized model to introduce forward-looking technology, such as dual lens cameras.
Mind you, though – knowing Apple, it is unlikely that the company will introduce a 5-inch iPhone 8 model, as such simply doesn't make sense next to the 4.7-inch and the 5.5-inch ones. It's not significantly bigger than the 4.7-inch, yet it's a fair bit smaller than the 5.5-inch. There's the possibility that Nikkei Asian Review's source refers to another device, which may or may not have anything to do with the iPhone brand, or is simply misinformed. Whatever the case, we suggest you take this report with the proverbial grain of salt until more credible information arises.
ALSO READ