Fortnite finally coming to Android... in beta, this week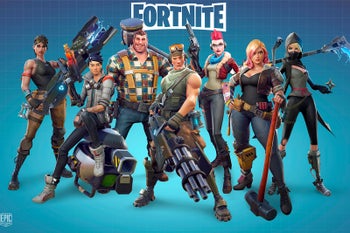 Fortnite is one of the most popular battle royale games with millions of players out there and now, months after it launched on Apple's iOS platform, it finally arrives on Android too, but with one big caveat: it launches as a beta this week with some sort of Samsung Galaxy exclusivity.
Epic Games' Tim Sweeney went up on stage at the Samsung
Galaxy Note 9
Unpacked event to announce the big news and he also said there will be a fancy, new and exclusive skin for Samsung devices called "Galaxy".
But exclusivity to Galaxy Note 9? There was no mention of that yet.
Previous rumors claimed that Epic Games will launch Fortnite on Android, but not via official channels, that is
not
via the Google Play Store. Those rumors explain that you would have to sideload the game rather than officially install it via the store. This way, Epic Games will be able to avoid the hefty 30% fee that Google charges apps for using its application market.
Finally, Fortnite is coming to Android... kind of
On the Galaxy Note 9, you will likely get some additional benefits to make the most of Fortnite: tweaking in the Samsung Game Tuner was made to increase the performance of the game, so it runs extra smooth.