Food & Drink category coming to the Apple App Store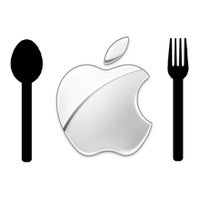 Foodies, the Apple App Store is to introduce a new feature that you might be really interested in. It seems like
a new app category called "Food & Drink"
will be added soon, according to iOS developers who are being informed of the change by Apple itself.
So what kind of software might we expect in the new section? Well, the apps listed there will
"help users cook and bake, mix drinks, manage recipes, find new restaurants and bars, and learn what their friends like to eat and drink."
Apple also clarifies that the category
"will not include diet, grocery shopping, coupon clipping, or food-related game apps."
Not too big of a change, we know, yet perhaps the introduction of "Food & Drink" will make app discovery a bit easier than it currently is. Expect seeing the new category at the App Store within a few weeks.