Following hack attack announcement, Yahoo Mail for Android update adds fingerprint security support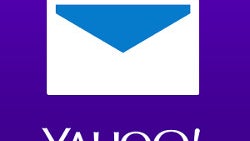 If you've been following the general news, then you already know Yahoo recently admitted in an official statement that its email severs have been hacked about two years ago.
But in case you didn't know that, we advise you to change your password (or email provider), though it's a bit late since Yahoo's severs were hacked back in 2014. It's also worth mentioning that Yahoo confirmed that about 500 million user accounts were compromised by the malicious attack.
What's quite shocking is the fact that Yahoo didn't make an official announcement after its database was breached back in 2014. Basically, this means that for two years 500 million user accounts remained compromised since their owners weren't notified about the hack attack.
Following Yahoo's recent announcement, the company has decided to include additional security layers. In this regard, Yahoo's email application received fingerprint security support on Android devices, which means users will now be able to use their fingerprint or passcode to open their inbox.
Aside from the new security feature, the developers also announced they've introduced the ability to edit account information without having to exit Yahoo Mail app.
Also, those who use Yahoo Mail on Android devices will be able to share enhanced links. A preview of the web site or video link in the body mail will now be available to Yahoo Mail users.
Last but not least, the new update promises to provide an easier method to edit contact information, so users can quickly add, delete and modify information directly from Yahoo Mail application.
If you're using the Android version of Yahoo Mail, then you should update to the new version to benefit from the extra layer of security. Naturally, you should also change your password if you haven't done that in a long time.