Flappy Bird officially pulled from app stores, here are some of the best alternatives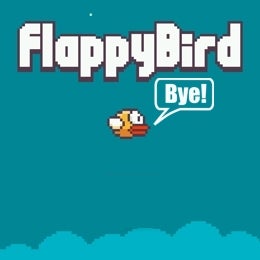 Yesterday we reported that the developer of the runaway hit Flappy Bird
decided to remove the game
from Google Play and iOS App Store. Some of our commentators, as well as many others around the Web, suggested that the developer did this just to get more publicity, without actually intending to take the game down. However, as of today, the original Flappy Bird is gone from both Android and iOS app stores. And it will almost certainly never be released
for Windows Phone
.
Let us remind you what Flappy Bird is: it's a very simple, yet very difficult game. Players have to tap the screen to keep a bird in flight while avoiding incoming pipes - touch any pipe and the bird dies. The game's developer, Dong Nguyen, never wanted Flappy Bird to bring him fame. But it did, as the game surpassed 50 million downloads on Android and iOS, eventually
garnering around $50,000 per day
in ad revenue. Dong Nguyen said that the game was "a success of his", but it "also ruined his simple life", so now he "hates it."
In consequence, Flappy Bird is no more. Or, to be exact, there is no more
original
Flappy Bird. Because those who want to play similar games have lots of options to choose from. Earlier this week, we already presented
some Flappy Bird clones
that you should check out. But now that the official game is no longer available, we're seeing a ton of new clones and alternatives. So we tried to make a selection of the best of them. Like the OG Flappy Bird, all these games are free, so expect to see lots of ads.
Note: users who already downloaded Flappy Bird while it was available can still play it on their devices.
Flappy Bird alternatives