Flappy Bird clone already available for Windows Phone
31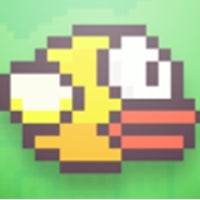 Love it or hate it, the retro-styled
Flappy Bird
is one of the most downloaded free mobile games in recent history. It garnered success on iOS first, landing on Android at the end of January. The game is now generating about $50,000 per day from ads.
Earlier this week, we told you that an
official Windows Phone version of Flappy Bird
was around the corner. However, until this arrives, a Flappy Bird clone is already available to download via Windows Phone store (for free, of course).
Interestingly,
The clone that's available now is a clone in the true meaning of the word, having exactly the same 8-bit graphics and the same simple gameplay. But at least it doesn't seem to be as terrible as some
clones that are downloadable on Android and iOS
.
If you haven't tried Flappy Bird yet - the original one - we're not sure we want to recommend it. It can be very addictive and also terribly frustrating.
source:
Windows Phone store
,
Twitter