Fitbit Ace 2 finally goes on sale in the United States for $70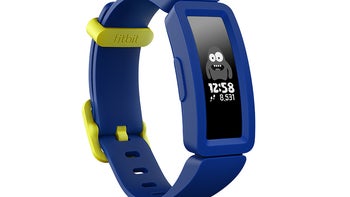 Unveiled two months ago alongside three other wearable devices – Inspire, Inspire HR and
Versa Lite
, the Ace 2 is finally available for purchase in the United States. Aimed at kids, the sequel to the Fitbit Ace can be had for just $70, a good price considering what it has to offer.
The Ace 2 doesn't bring too many improvements over the original, so it really doesn't worth the upgrade if you already own the
Fitbit Ace
. However, that doesn't mean that it's a useless product, so let's take a look at what the wearable device has to offer.
First off, this a sturdy gadget featuring a wristband made of a flexible, durable elastometer material similar to that used in sports watches. Moreover, the tracker and clasp are made with stainless steel, so, theoretically, your kid shouldn't be able to break it that easy.
Fitbit Ace 2 sports a touchscreen grayscale OLED display, and a 3-axis accelerometer, something that the original model lacks. Also, it's swim-proof and features support for call notifications. The battery, just like the Fitbit Ace's battery, should provide up to 5 days of use.
The wearable device can track steps and sleep, but you can also use it to set bedtime reminders and alarms.
Fitbit Ace 2 is available
in two color options: watermelon/teal and night sky/neon yellow.