Fitbit heart rate tracking said to be risky and "all over the place"
2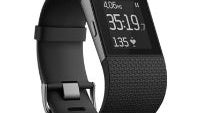 Fitness trackers are all the rage these days, but unless a tracker is making medical claims they aren't put to the rigorous testing to make sure the sensors are accurate. And, that is the center of the troubles for Fitbit right now. Fitbit is in the middle of a class action lawsuit where the plaintiffs are claiming that Fitbit's heart rate measurements are inaccurate. In order to test those claims, Dr. Edward Jo, assistant professor of Applied Physiology at California State Polytechnic University, and his colleague Dr Brett Dolezal were asked by the court to perform independent testing to find out how accurate Fitbit devices were.
The findings were not good for Fitbit. Ultimately, Jo found that Fitbit devices were off by 20 beats per minute on average, but even that doesn't clearly represent the issues found with the heart rate measurements. Not only were Fitbit devices inaccurate when it came to heart rate measurements, they were "ambiguous and all over the place." Jo said there was no consistency to the measurements, meaning different devices would get different readings and the same device would be off by different amounts in different tests. There was no systemic issue that could easily be tracked.
Because of these inconsistencies, Jo said Fitbits could represent a danger to consumers if someone has a heart condition and doesn't know.
The study used 43 subjects simultaneously wearing a Surge and Charge HR on each wrist, resulting in over 120,000 data points in controlled conditions, and those results were compared to the Zephyr Technology BioHarness, which Jo said had been "validated twice to the traditional 12-lead ECG and also a 3-lead ECG for heart rate measurement."
Fitbit's lawyers were obviously not happy with the findings, but the science looks sound. We'll have to wait and see how it ends up affecting the trial.