First HTC UltraPixel Camera samples surface
37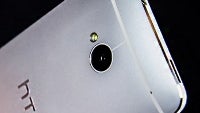 The
HTC UltraPixel Camera
is the wonderous big pixel technology that might save the day for HTC and bring us better quality images on smartphones, and now we get to see the first UltraPixel camera samples.
First, though, let's mention that UltraPixel is what HTC calls the 2-micrometer-pixel sensor on its brand new One handset. For the first time it's not about the megapixel count (technically, you have a 4-megapixel backside-illuminated sensor), it is about the megapixel quality. Having a much larger pixel size along with a larger aperture (f/2.0), the sensor captures significantly more light. Actually, it is nearly twice as much as the common f/2.8 8-megapixel smartphone camera - impressive.
At the same time, a 4-megapixel camera with great quality shots means those images take up less space.
Add to that 2-axis optical image stabilization, and you get a very solid argument in HTC One's favor. So with no further ado, here are the actual camera samples posted by HTC, check them out right below along with some graphical explanations on the new UltraPixel camera.
source:
HTC
Recommended Stories