Firm sells 60,000 apps for featurephones
1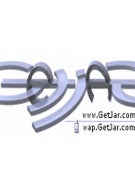 Let's say that instead of owning the Motorola DROID smartphone, you own the Motorola ROKR. The ROKR is a featurephone and as such, does not have access to the roughly 16,000 apps available at the Android Market. Despite this, you want to download apps onto your phone. What can you do? A company called GetJar offers 60,000 apps to more than 2,000 feature phone models including the ROKR. While most featurephones come with a limited number of apps like puzzles, a simple game or two, or an IM client, GetJar provides apps like YouTube, restaurant locator Urbanspoon and calorie-counting apps. Company CEO Ilja Laurs says, "Everyone wants apps, but not everyone can afford an
iPhone
." Mobile users connect to GetJar through their phone's browser and the site automatically detects the model phone being used and which carrier is making the connection. A catalog is put together and shown to the user of the handset. If the phone being used doesn't allow third party apps, GetJar sends out a short link to a mobile version of the catalog.
The Nielsen company claims that 82% of mobile phones in use today are featurephones. This is quite a huge target for GetJar, although a third of its business comes from smartphones. As for the featurephones, they have certainly changed since the days of the Motorola RAZR. Ross Rubin, an industry analyst with the NPD Group, a market researchcompany, says, "They have more sophisticated operating systems, touch screensand bigger screens." GetJar has had great success with this new breed of featurephone. At the end of last month 55 million apps were downloaded monthly, an increase of 260% from the same period last year. CEO Laurs says that in two months, the company will reach the 1 billion apps downloaded target. Through GetJar's catalog, a social networking site like Facebook gets to offer an application for many featurephones owners who might have had to use a difficult to use mobile web version otherwise. The Facebook app has been downloaded 20 million times through GetJar.
GetJar gets paid from developers seeking a better placement and paying a commission for each download and from ads on the site. The company does turn a profit and starting in 2010 for Android, a storefront application for its web site will be built with a platform to process payments..
source:
NYTimes