Find cheap flights with 5 of the best flight booking apps for Android and iOS
4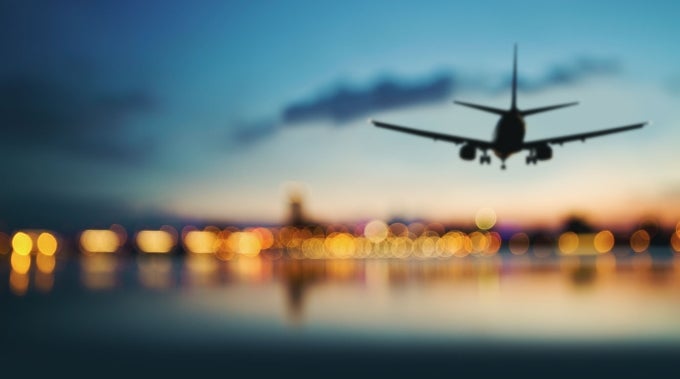 Organizing trips can be a messy process with all the planning involved, so it's a blessing that travel apps exist. They let you find beautiful destinations, book the best-priced airline tickets, set up accommodation and rent-a-car services, all from one place. It's fast, convenient, and mostly free – unless the app takes a small commission out of your bookings, which may or may not be fine with you! We have lined up 5 of the best apps for booking flights available on Android and iOS. Give them a try, and while you are at it, feel free to have a look at our best travel apps selection!
Skyscanner
Skyscanner is an all-in-one travel app that lets you search, compare, and book cheap flights, hotels and car rentals. The app will notify you about price changes with Price Alerts push notifications and let you find and compare the cheapest days and months to fly with a color-coded calendar and chart. It also features a catalog of cheap flights to destinations around the world and deals from your nearest airport. Results can be filtered by duration, number of stops, airline, cabin class, departure and arrival times. Additional search options include hotels, resorts, bed and breakfasts, apartments and hostels, and car rentals. Skyscanner has no booking fees or hidden charges.
Hopper
Hopper is a virtual travel agent that could help you save up on your next flight by predicting the best time to fly and the cheapest fares. It issues alerts via push notifications the very moment prices drop and before they rise, along with travel tips, price tracking, personalized deals, and exclusive sales. Booking cheap flights in 60 seconds or less is possible with just a few taps and a swipe.
KAYAK flights, hotels & cars
KAYAK lets you book a flight, hotel, or car hire and save money with exclusive mobile-only rates and private deals. Along the way, the app delivers flight status updates, airport terminal maps, and security wait times. The booking process is quick and secure, as it doesn't require entering your traveler data and credit card information every time. Moreover, the Price Forecast feature lets you know whether airfare is about to go up, while the price history charts show airfare price trends over the last 90 days. There's also the Explore feature that lets you specify a max airfare and see what cool places your budget lets you visit.
Cheapflights
The Cheapflights app is made to do exactly what you are after – search, compare, and book cheap flights and hotels from hundreds of airlines, travel agents, and accommodation providers. The Price Calendar and Chart Views reveal the cheapest days to fly, while the Smart Value functionality lets you find the best balance between price and flight duration. You can also save and compare flights from your search results to book later or log in and save your flight preferences.
Jetradar
Jetradar is a search engine for airline tickets that lets you compare airfares from hundreds of airlines and travel agencies. The comprehensive search engine includes offers from 1,038 regular, charter and low-cost airlines in addition to hundreds of travel agencies and booking systems. Flexible filtering options let you search for cheap airline tickets, narrowing searches by total number of stops, price, journey time, stopover duration, and other factors. Additionally, the app doesn't charge commission or additional fees in any way.
ALSO READ