I traveled in Europe for 3 weeks with an affordable phone and I did not miss any high-end phone feature except for this one
18
This article may contain personal views and opinion from the author.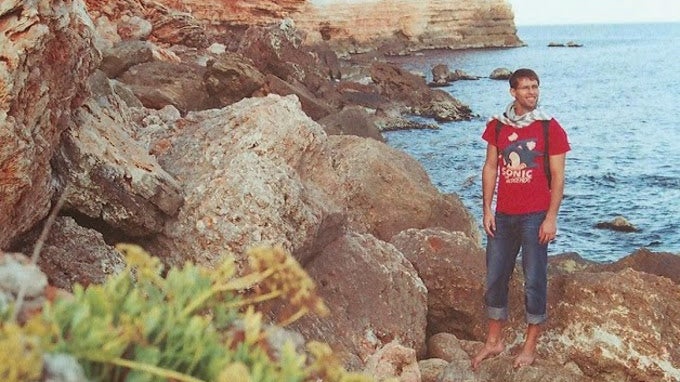 Spring is the perfect time to travel: the trees in full bloom, the birds' singing, the scent of a new start in the air and the smiles on people's faces as all and everything shakes off the dust of winter.
And so I did: I stuffed a few pieces of clothing up in my backpack and left off on a three-week journey across Europe.
I've traveled a lot in my earlier years and I know one thing can kill the joy of travel instantly: too much luggage. That's why I left all my tech obsessions at home: a DSLR seemed way too big to consider, my faithful Kindle Paperwhite would sit unused most of the time, and even the thin and light MacBook Air seemed like too much. I don't wear a smartwatch, but even if I had one, the need to charge it up daily would mean one more useless gadget, so no watch either. One thing had to stay, though: my phone.
I left all my gadgets at home
As much as I like to cut on tech luxury, a phone is more than luxury: it's a necessity.
I use a lot of devices that I rotate often at the office here at PhoneArena, but I was not to take one of them. Instead, I used a super affordable 5" phone from Chinese brand Meizu that I enjoy using: the
Meizu m2
. A $130 phone, it's got all I needed: a couple of gigabytes for my Spotify music collection, Facebook and Messenger to stay in touch with friends, the Kindle app for reading, the Google Keep app for my notes and reflections on the fleeting moments, and of course maps and phone app.
At first, I thought: "there are thousands of ways this could turn into a disaster!" After all, this phone did not have the latest Snapdragon 820 system chip. Nothing close to that caliber. It does have a good, but not wildly outstanding camera.
So why did I take it? Well, first, I had no set itinerary and figured that the chance to have a
Galaxy S7
or
iPhone 6s
stolen in the places that I'd visit is not to be underestimated. Second of all, it was a fun challenge to the spoiled me, used to the best devices out there.
Galaxy S7 or iPhone 6s? Nope, I took a dirt cheap Chinese Android phone for my trip
Those three weeks really passed swiftly, but now that I'm back I realize that I did not really miss any high-end phone feature much at all. The camera did just well enough for my needs, the phone was consistently fast and overall it quite successfully managed to be my one and only computer for the trip.
Strangely, there was one feature that I never thought I would miss that actually felt sorely lacking:
quick charging
.
At times, I'd arrive late at a hostel and not want to wake up my roommates looking for a charger, and at others, while using the phone as my main computing device, I'd simply run out of battery too soon in the day (using maps does drain the battery quick) and need more juice ASAP. The latest Galaxies and LGs (but not iPhones) among others come with special chargers that are able to quickly replenish their batteries and that would have been a godsend on my trip, but my otherwise excellent affordable phone sidekick lacked that feature and took hours to fully recharge.
At the end of the day, though, I'm glad that I did not have to carry too many gadgets and still be in touch with the world and the ones I care about via the small, but convenient phone screen. These days, you don't need a super-expensive phone for that.