Finally a cross-platform benchmark app suite: Basemark OS II lets you pit iPhones vs Androids vs Windows Phones
25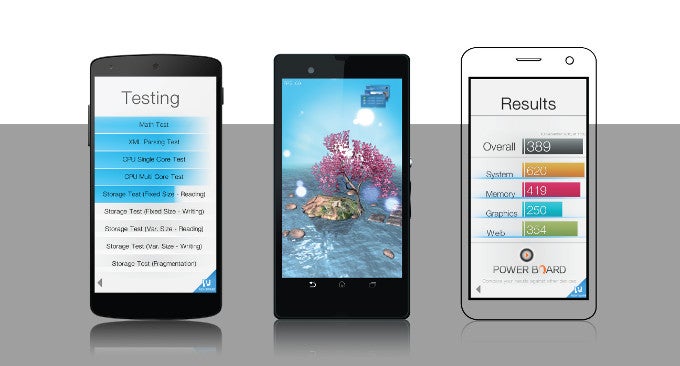 Rightware is finally out with its long-rumored cross-platform suite of benchmarks that allow easy comparison between iPhones, Androids and Windows Phones.
The test includes CPU and graphics stress tests, memory performance measurements, browser benchmarks, as well as exotics like battery testing, and even
camera speed tests in cooperation with Sofica
. As per Teemu Uotila, the benchmark department head at Rightware:
We are immensely proud in advancing the general public's understanding of the performance differences of the modern smartphones. This launch marks a major milestone since it is the first trusted performance gauge that enables true cross platform overall performance comparisons. One of the exciting and unique features is a camera speed test. We don't know of any other such a test in publicly available product in the world.
Some of the features, like breaking down the performance in each subcategory, or the battery tests, aren't available in the free version, but for consumer purposes the ability to pit, say, the
iPhone 5s
vs
Note 3
vs
Lumia 1020
, in one and the same benchmark program, is certainly a novel and welcome development. You can download Basemark OS II from the respective app store, and it's great that Windows Phone is finally in the mix on a good benchmark app.