Feedly hits 12M users, launches Feedly Cloud backend to power 3rd party apps
Feedly has been working hard to become the de facto replacement for Google Reader, which will be
retiring for good
in just a couple weeks, and today marks a big step towards that goal. Along with announcing that Feedly has hit the 12 million user mark, the company has announced that it is launching Feedly Cloud, which is the backend service that will power third party apps like Press, gReader, and NextGen.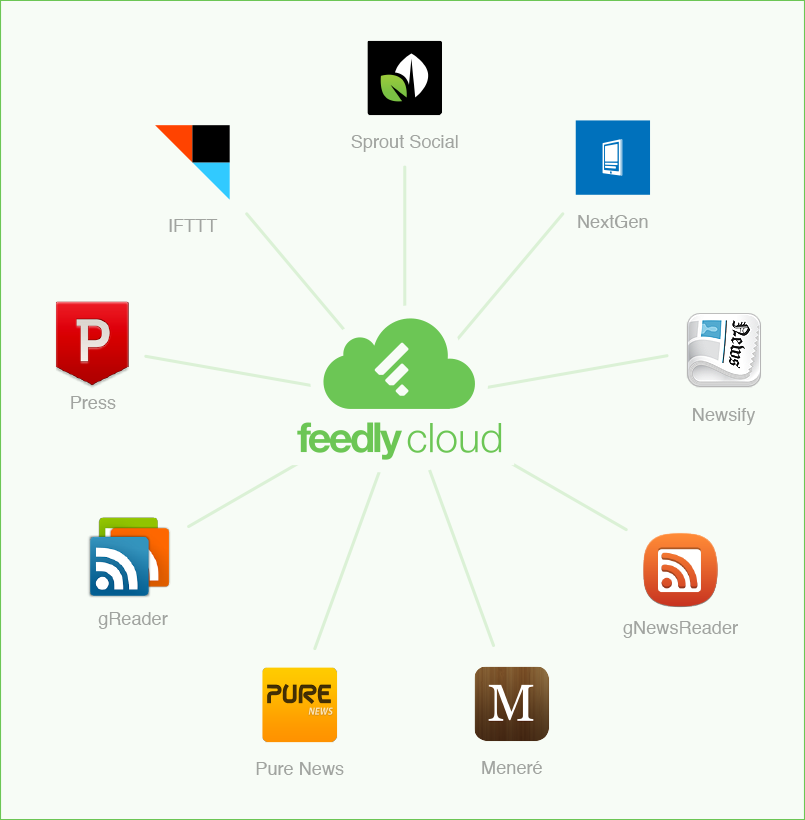 A huge part of the value in Google Reader was its backend service which was used to power dozens and dozens of 3rd party apps, which would hook into the Reader API. This backend was what powered alternative apps including Feedly itself, and Feedly has just finished cloning the service. It had
announced previously
that it had partners ready for the launch including Press, gReader, NextGen (good news for WP users), IFTTT, Newsify, and others. Each app, once updated, will be able to hook into Feedly, and in the case of the readers, will get two-way sync access with Feedly's web client.
And, the web client also got an update today, making it standalone. Previously, users could only use Feedly as a web-app through Chrome or Firefox, but now it's available to anyone in any browser. We're hoping this will also make Feedly less of a memory hog, but we'll have to play around and see on that.