Fan-made renders show the upcoming Sony Xperia Z3 in a rainbow of colors
28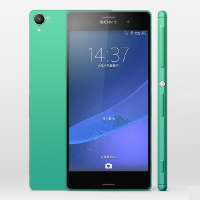 It feels like we've all stopped talking about the
Xperia Z2
, and this may be something of a side-effect of the company's new policy of releasing flagships every 6 months. Sony's inability to bring the Xperia Z2 to more regions in the West probably also has something to do with that.
Indeed, as far as Sony is concerned, it feels like all eyes are now on the upcoming Xperia Z3. Most industry watchers expect that the company will go for an official unveiling at the beginning of September, at IFA -- the same venue it used to announced the
Xperia Z1
. In any case, with September now a month away, we find ourselves with
quite some preliminary information about Sony's next flagship
on our hands, though little can be confirmed at this point.
One exception, however, seems to be the body of the Z3, which has been making the rounds on the web for over a month now. A fan in China took up those leaks and recreated a few unofficial renders of what the device could look like in a number of different colors. The hues the
Digi-wo
forum member used aren't typical of Sony, which usually sticks with white, black, and purple, though we liked them all the same. Obviously, these being fan-made renders, they aren't perfect to the last detail, but they do happen to provide a glimpse into the design of the Z3, at least if what we've seen leak out already ends up being the real deal.