Facebook starts rolling out Instant Games for Messenger globally, new features added too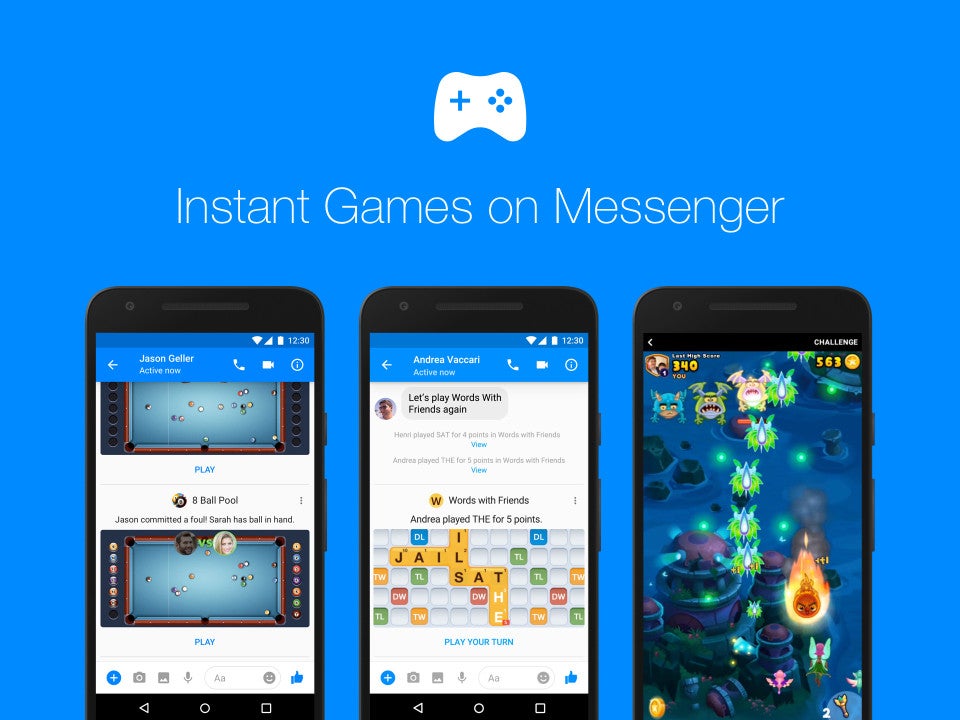 Facebook introduced
Instant Games for Messenger
back in November, but the initial release included 30 countries only. Today, Facebook announced it would kick off the global rollout of the Instant Games feature.
But that's not all the new features that the 1.2 billion people using
Messenger
every month will get, as Facebook confirmed several gameplay functions would be available to everyone as soon as Instant Games arrives on their phones.
Some of these new gameplay features allow developers to create enhanced experiences and Game bots that should help game makers add new levels and rewards, as well as many other game-related products.
Among the most requested gameplay features, turn-based games will offer enhanced experiences through the addition of leaderboards and tournaments. Games will be more visually engaging and will provide players with customizable game messages during play.
Furthermore, bots should offer players new game options and competitions thanks to regular updates on the leaderboards. According to Facebook, the first game to benefit from these new features is
Words With Friends
developed by the folks at Zynga. Another popular Facebook game, Blackstorm's EverWing will be among the first to use Game bots.
Currently, there are around 50 games available on Messenger, but more will be added every week like the world's first pool game, Miniclip's 8 Ball Pool. All the new gameplay feature along with Instant Games for Messenger will be rolled out to both Android and iOS over the next few weeks.