Update to Words With Friends brings new look to Android version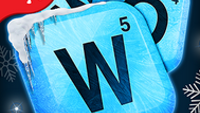 An update to the Android version of
Words With Friends
has brought a new look to the game. First of all, Zynga says that the game now performs at a blazing fast speed with the app booting up a lot quicker than in the past. If you've been a WWF player for some time, you know how slow the game play could be at times. A change in the UI removes the drop shadows and replaces them with a flat look. A slide-in drawer is now available on the left side.
In addition to the usual performance enhancements, the game now allows you to resign even if it is your opponent's turn. Hey, sometimes the tiles just don't pop up in your favor. And when the game comes down to the last few letters and you have nothing left but a "Q" a "J" and an "z," why prolong the agony?. All you need to do is check under the "more" menu under "Their Move".
The update should be awaiting you in the Google Play Store. Go pick it up now.
source:
WordsWithFriends
via
AndroidCentral