Facebook for Windows Phone to get updated soon to version 2.5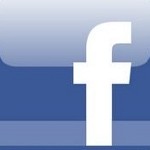 No sooner did
Facebook get updated for the Android platform
than news has come out from Facebook that they are doing
final testing on version 2.5 of the app for Windows Phone
. According to Facebook, "
We're just going through our final rounds of testing and sign off then we'll be able to share it with the world.
" According to Facebook, they have been listening to the feedback and suggestions from Windows Phone users in putting together this update.
"Firstly, thanks for all your feedback over the past few months. We read every comment you submit on Facebook, through email, and through the Marketplace, we use them to plan features for releases and we really appreciate all the work you put into feeding back. We're listening :-)"-Facebook
So what will this update include?
Full threaded messaging,
even for Group Messaging, all done up in Metro style. After the update you will be able to
tag friends and locations
in the "with" and "at" format. Want to
delete a post or comment from you wall?
Simply use the tap and hold context menu to complete that task. And you will be able to
tap on links in posts to jump right to the content
. The photo comments and likes page will be updated to
match the posts comments and likes page
. You can view a hint of an image at the top of a page and drag down to view the entire picture.
Perhaps the most exciting thing for Windows Phone users is that following the update,
you will be able to "Like" comments
.
Windows Phone users just need to be patient. Just keep thinking about how the Facebook gang took the time to read your comments and fit them into the update.
source:
Facebook
via
WPCentral