Facebook comes up with its own TikTok/Vine clone, now out on iOS and Android in the US
1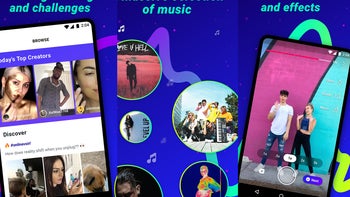 Among other things, Facebook is known as regularly paying homage to its competition by imitating and outright copying essential features: just see how Instagram was turned into a blatant copy of Snapchat.

With that in mind, we probably shouldn't criticize Facebook for the totally unoriginal idea behind Lasso, its latest mobile app. In would probably be yet another futile attempt at being relevant with the kids, Zuckerberg's company just launched Lasso on iOS and Android, an app that's very, very similar to TikTok and Vine. In case you're unfamiliar with neither, this essentially means that the
Thus, the main idea behind it is to allow users to express their creativity by creating short videos. Similarly to the ultra-popular TikTok app, which helped its developer become the
most valuable startup in the world recently
, Facebook's Lasso also features a vast selection of music, filters, effects, and trending hashtags. You know, just like TikTok.
Of course, it's hard to fault Facebook for Lasso - TikTok's popularity exceeds 500 million monthly active users, which is a very enticing niche nonetheless. However, Lasso's arrival might be too little, too late - its US-exclusive at the moment, which would certainly hinder its potential for a rapid expansion. Still, it seems to be garnering modestly-positive feedback on both app stores it's currently available on, hinting that it could attract a relatively small, but loyal following.
Recommended Stories