Facebook app for BlackBerry 10 gets update to include Chat, an updated look, and more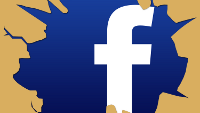 Hey, just because the OS that runs your phone isn't iOS or Android doesn't mean that Facebook doesn't have some lovin' for you. Facebook version 10.2.1 for BlackBerry 10 is now available from BlackBerry App World as a
free download
. Right off the bat you'll notice a fresh new look to the app. You will be able to find out how many of your friends like a page, or how many Facebook members in total like a particular page.
The update also adds Facebook Chat. Let's say you have a BlackBerry 10 device and have a hankering to chat with one of your friends. You can check to see which of your Facebook pals are online and start a chat session. And you don't have to be Anthony Weiner to want to send pictures back and forth through your Facebook app, which you can do after the update. Another useful tool is the ability to see when a response to your chat message is being written by your friend. And with Facebook Messenger, message details can now tell you when a message is sent.
The Facebook update to BlackBerry 10.2.1 lets you scroll
faster
to check out your newsfeed. Click on the sidebar to immediately scroll up right to the beginning of your newsfeed. And with the update, you can now set your profile picture or cover photo straight from the camera app or the Facebook photo album.
The app is available as a free update from BlackBerry App World for those sporting 'Berry handsets running BlackBerry 10.1 or higher.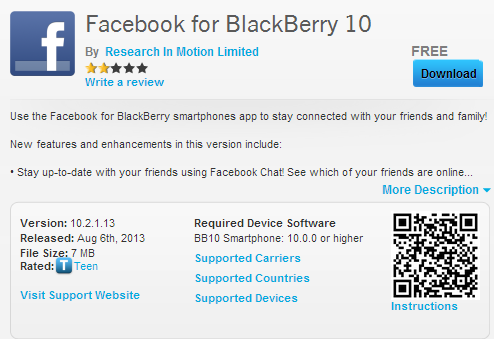 Facebook update for BlackBerry 10 devices running 10.1 or higher
source: Text100