Facebook launches new Avatar feature for News Feed and Messenger
1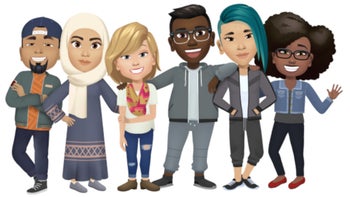 Facebook is desperately trying to keep up with the competition by launching alternatives to some of the nifty features that other social network giants offer to their users. Facebook Avatar is such a feature that wants to compete with Snapchat's
Bitmoji
selfie stickers, so if you're using the latter, you'll find Facebook's new feature quite familiar.
There's been a ton of work put into this from the product and design perspective to find out, with how many people on Facebook, how to make this as representative as possible. They're a bit more realistic so they can be your personal avatar vs trying to make them cute, funny, and cartoony, said Facebook Avatars communication manager Jimmy Raimo.
TechCrunch
reports. The rest of the world will get it in late 2019 or early 2020 on all compatible platforms.
If you're living in Australia, you should start seeing a smiley-face button in the
News Feed
comment composer and Messenger sticker chooser, which will allow you to create your Facebook Avatar. Although only users in Australia will be able to create these Avatars, users worldwide will see them without any issues.

Although there's no option to create an Avatar starting with a selfie or profile pic yet, Facebook says that it's going to implement it if they manage to master the creation process. Another important thing confirmed by Facebook is that these avatars won't be monetized, at least not at launch, so there won't be any accessories or clothing options that you'll be able to get for real money.

Last but not least, Facebook might allow users to include Avatars as profile pictures or in Groups, but that's more of a long term project rather than an immediate plan.