Essential Phone updated with MQA support for top-notch sound quality
6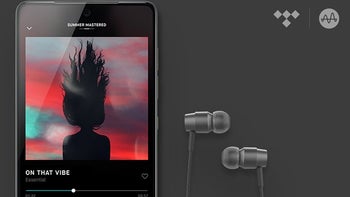 Essential is making everything in its power to prevent consumers who bought the
PH-1
from being disappointed because they choose this particular phone, but also to appeal to even more people who were cautious about getting one.
After
delivering the first Android P Beta 1 update
to the Essential Phone, the U.S. company is now bringing another major update that will further improve the user experience. Essential announced that its smartphone is now tuned and calibrated to support MQA (Master Quality Authenticated) for high-quality sound.
For those who don't know, MQA is a new method of unpacking songs that gives a lossless audio experience in a smaller size. More importantly, Essential announced that all PH-1 owners will have access to thousands of MQA tracks on
TIDAL
. The music streaming service offers Essential Phone users a three-month subscription of TIDAL HiFi for free.
And, to make it easier for customers to decide whether or not to purchase it, the company is running a deal on the Essential Phone, which is now available for $499 bundled with the Essential high-resolution Earphones.
Last but not least, Essential announced that it will launch a new accessory, the Audio Adapter HD, later this summer. According to Essential, this particular accessory will be the first to feature a high-resolution ESS Sabre DAC with hardware MQA rendering.
The Audio Adapter HD will be made of machined titanium and will feature 3.5mm audio port jack for almost all types of headphones. It will also embed Essential's Click connect technology, which allows users to listen to music while charging the
Essential Phone
.