Emporio Armani launches its first collection of hybrid smartwatches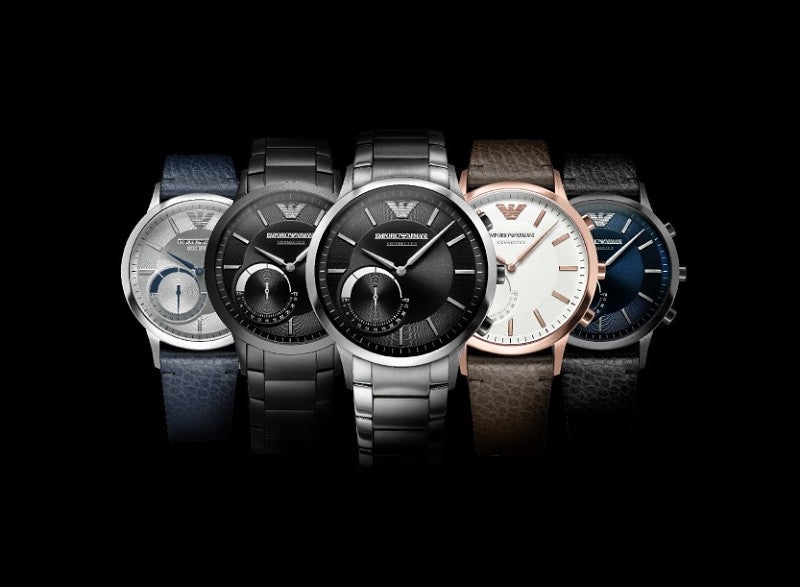 Emporio Armani, the Italian fashion house, has decided to enter the smartwatch industry even though sales of these particular products are nowhere near what they were two years ago.
The first smartwatch collection announced by the fashion house is called … Emporio Armani Connected. It includes several
hybrid smartwatches
that feature the ability to sync to a smartphone via Bluetooth.
Also, they come with quartz batteries inside, which means you will be able to use them for a longer time without having to recharge them. The Emporio Armani collection of hybrid smartwatches provide users additional features like sleep tracking (automatically monitor sleep patterns), alarm, find your lost device, as well as discreet notifications.
These hybrid smartwatches also allow users to control their music and wirelessly take photos on their smartphones. On top of that, the manufacturers promise they offer maximum precision and the ability to automatically change time zones while the user is traveling.
The Emporio Armani Connected line of
hybrid smartwatches
will be available for purchase beginning this week via select boutiques and wholesale accounts, as well as online. They come in various colors, including rose gold-tone, black, gunmetal, and stainless steel, with a three-piece link or strap leather.
But these won't be the only smartwatches branded Emporio Armani that the Italian company plans to launch. It appears that they are just a small part of a larger project that is supposed to culminate in 2017 with the official introduction of the first Emporio Armani display smartwatch.
Recommended Stories