Easter Sunday brings AT&T LTE service to new markets
11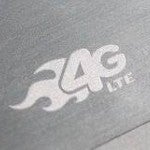 It is no surprise as it
was previously announced by AT&T
, but we would be amiss if we didn't tell you that
three new markets now offer AT&T's 4G LTE service
. The mobile operator's customers in Bloomington and Muncie, IN and Bryson-College Station, TX can now take advantage of the fastest data speeds that the carrier has to offer.
Other locations that will soon get AT&T's LTE service include Cleveland, Akron and Canton, Ohio; Naples, Florida; Lafayette, Indiana; Baton Rouge and New Orleans, Louisiana; St. Louis, Missouri; and Staten Island, New York. Even with all of these additions, the nation's second largest carrier
is still well behind Verizon
when it comes to rolling out LTE service to its customers.
AT&T not only said that its LTE service brings faster speeds (natch!), as much as 10 times faster than 3G, but it also bring faster response times for mobile gaming, two-way video calling and telemedicine. And the mobile operator also brags that it is a more efficient use of spectrum, which is like oxygen to a mobile carrier. Another point made by AT&T is that when you are outside of their LTE coverage, you
still can grab 4G speed through the carrier's HSPA+ pipeline
. Other carriers (read Verizon) will drop you down from LTE to 3G when you are not in reach of LTE signals.
AT&T also wants you to be reminded about all of the great LTE-enabled handsets they are or will be soon offering like the now-available Samsung GALAXY Note LTE and the
upcoming HTC One X
.
source: AT&T