ESPN's Fantasy Sports app fails on the first Sunday of the NFL regular season
4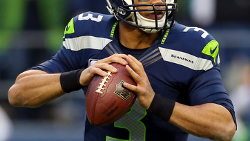 As sports fans throughout the U.S. know, today was the first regular season Sunday of the 2016 NFL campaign. And for fantasy football players everywhere, it was an exciting day. That is, unless your league relies on ESPN's Fantasy Sports app. Millions of players couldn't adjust their lineups on Sunday, as the app failed during the first round of games which started at 1pm.
By the time the 4pm games rolled around, the app still wasn't completely fixed and players were still unable to make lineup changes. The outage affected millions of fantasy players, many of whom let it be known through social media just how upset they were. Last October, the ESPN Fantasy Football app had 7.1 million unique users. Over 57 million people played in a fantasy sports league last year.
The crash of the app even got a U.S. Senator ticked off. Senator Claire McCaskill (D-Missouri) sent ESPN a tweet that read, "Seriously @ESPNFantasy this is not good. Opening day? Really? #fail." But the good news is that late Sunday, ESPN sent out a tweet saying that the issue was identified and repaired. In an official statement, ESPN said, "We identified a backend data access issue and resolved as quickly as possible. The issue did not impact data for teams, leagues or rosters."
If you want to start a new league, or join an existing one, click on the appropriate link below.
Download ESPN Fantasy Sports (
iOS
|
Android
)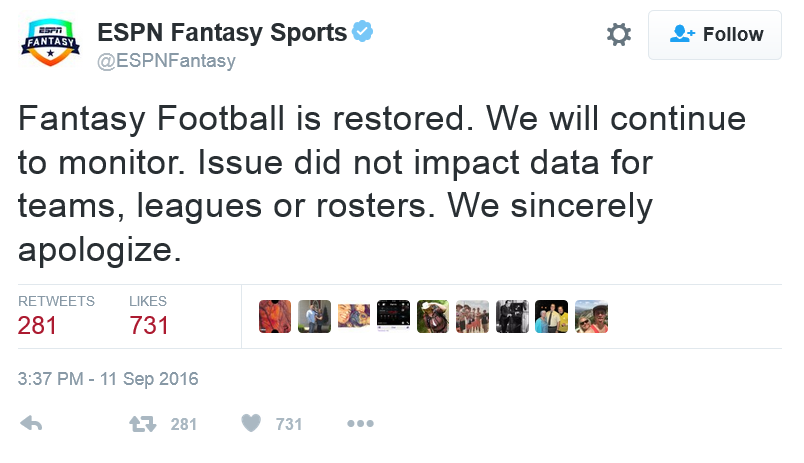 ESPN's Fantasy Sports app is back up and running
source:
@ESPNFantasy
via
CNET