ESPN to provide content for in-tweet video highlights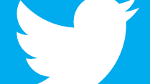 Sports network ESPN has agreed to expand its partnership with messaging service Twitter to provide
in-tweet video highlights
. Disney owned ESPN will send off tweets that include highlights of major sporting events from World Cup Soccer matches, NCAA College Football, and the X Games. The highlights will be available shortly after they are seen over television. Last year, ESPN made a deal with Twitter that allowed tweets from sports fans to be displayed on ESPN programming.
ESPN will run ads inside the clips and sponsors will commit to buy from Twitter a minimum amount of
paid Twitter posts
. And Twitter is looking to send off tweets embedded with video from other networks as well. Talks with NBCUniversal and CBS could lead to content from those two networks being tweeted with ads included from both the content provider and Twitter. FOX has already announced that it will send out video clips of shows inside Twitter which will be sponsored by advertisers.
According to Nielsen, 40% of people who use a smartphone in the U.S., visit a social network while watching television. Twitter wants to profit from all the messages sent about popular television shows while they air. For the networks, this idea could lead to higher ratings for key shows. Those receiving a tweet with a highlight inside might be motivated to turn on the television to watch a particular game or show after viewing a clip.
ESPN will unveil the partnership with Twitter later today during an event for advertisers. Twitter also tested out this idea last December when it sent out in-tweet video highlights from NCAA College Football games that included ads from Ford. ESPN said the clips were viewed more than 7 million times.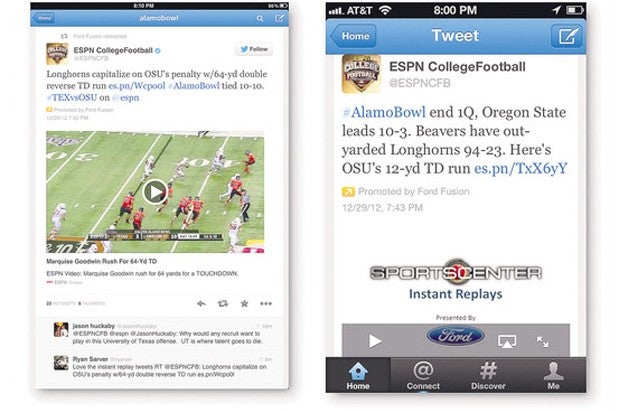 ESPN wants to send in-tweet highlights of games in progress
source:
WallStreetJournal