Dropbox app reworked for BlackBerry OS 7
4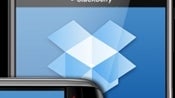 Amidst talks about
RIM planning to acquire Dropbox
, the cloud-centric service has finally arrived in its full glory on BlackBerry OS 7. Previously, firing up the application would only get you to a blank screen, while now it runs fairly stable.
Dropbox for BlackBerry
brings features such as security passcodes and the possibility to save email attachments directly to the Dropbox cloud.
This means that now you can make use of the application on RIM's newest devices like the
BlackBerry Bold 9900
. There are a couple of minor issues including the annoyance of having cached files re-download, but otherwise the app seems like a welcome addition to RIM's BB OS 7 software fleet. The cloud service works fine on earlier versions of the BB OS, but the latest version tweaks the design a bit and tackles some performance issues.
There aren't all that many apps to back up your data to the cloud, but a SugarSync stands out as one worthy rivlal to Dropbox. Which app are you using on your 'Berry?