RIM might acquire shares in Dropbox and see what that cloud thing is all about
3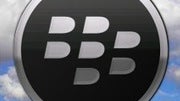 Is RIM getting ready to hop on board the cloud-based storage bandwagon? If the rumors are to be believed, that sure might be on the company's agenda. There is a speculation going around claiming that
Research in Motion is about to acquire an undisclosed amount of shares in Dropbox
, the popular online cloud service, and would supposedly integrate the functionality into its lineup of mobile devices. It is said that a former RIM employee was the one who let the cat out of the bag. Further details surrounding the alleged deal, however, remain a mystery for now.
With companies like
HTC
and
Microsoft
showing willingness to have cloud-based services of their own and with the launch of Apple's iCloud right around the corner, it sure makes sense for RIM to be interested in finding out what all that cloud thing is all about. Furthermore, expanding its portfolio of services might very well be a part of
RIM's rumored Operation Disruptive Transformation
. On the other hand, Dropbox has not been known to be the most secure cloud out there (as those who suffered from the "no-password" glitch can confirm), and RIM's BlackBerrys have a well-established reputation for being pretty tough to crack.
How would you feel if Dropbox became seamlessly integrated with BlackBerry OS 7 one day? Or perhaps, the existing Dropbox client is enough to satisfy all your cloud-based storage needs? Feel free to drop a comment below and tell us what you think.
source:
ShalomLife
via
CrackBerry Forums