Do not factory reset your Android 8.1 powered handset, unless you want to brick it
46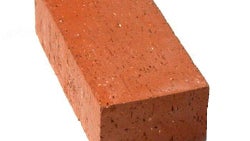 Bricking a phone is never fun, and on Android 8.1 you could easily find yourself bricking your daily driver by simply performing a factory reset on the device. That is what happened to Tom Bolger. Tom had just updated his phone to Android 8.1, but forgot the PIN code for his handset. That left him with no choice but to do a factory reset. Honestly, most of us would rather have a Foley catheter inserted than factory reset our phones. But sometimes a smartphone owner has no choice.
The problem arose after Bolger's phone had completed the factory reset. In the past, he would have been prompted for his Google account information, entered it, and his phone would have been unlocked. This time, the device asked for his "Previously Used Secret," which was a pattern code he had forgotten. Google, via a phone call placed by Bolger, suggested a second factory reset which resulted in the same exact request for the pattern code.
Seeing that there was no end to this cycle, Google gave Tom an RMA (return authorization number) which allowed him to send back his handset back for a replacement. However, we're not sure that Google is going to be amenable to handing out RMAs every time this happens. We would expect Google to get rid of this nonsense by the time Android 8.1 is ready for prime time.
But for now, if you have a device that supports the Android Beta program and install Android 8.1 on it, better make damn sure that you've memorized the PIN, pattern code or password you've used to unlock the unit. Otherwise, your handset will be just another brick in the wall.
source:
Reddit
via
SlashGear