Delta Airlines app for Android updated to support Android Wear
3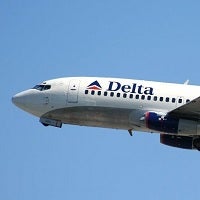 Android Wear is sure to attract a lot of application support. Delta Airlines has wasted no time updating its app,
Fly Delta
, to work with the new line of wearables
now available for pre-order
on Google Play.
Like other airline applications,
Fly Delta
allows you to book and manage flights up to, and including generating boarding passes on the smartphone. You can tie your frequent flyer miles account and other Delta services to the app.
With Android Wear integration however, now when you check-in on your flight, your boarding pass and itinerary get pushed to your watch. That will come in handy as you can keep your phone in your pocket or holster when it is time to board the aircraft.
Other updates to the
Fly Delta
app include some bug fixes, the ability to remove trips that are not part of your SkyMiles frequent flyer account, and a revised overall user interface. If you happen to use Delta (if you live in Atlanta, Georgia, you probably do), and have a new Android Wear smartwatch on order, app support is on the move.
via:
Android Central