Dell pushing the pedal on tablets, optimistic about mobile business
1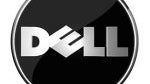 Dell announced its plans to further push its tablet business and expects to see more tablets in commercial settings. The company was upbeat about its mobile department after it saw better-than-expected third quarter profits of $822 million and a revenue of $15.4 million. "...We see tablets having great potential, not just in our consumer business, but in our commercial business", president of Dell's consumer and SMB group, Steve Felice, noted. The company launched its first tablet, the Android-powered Dell Streak earlier this year. And with what the company sees as "muted consumer demand", it was very optimistic about increased tablet presence in the commercial settings. We took the Dell Streak for a ride recently by the way, so don't forget to
check out our in-depth review
and decide for yourself if it lives up to the expectations.
In the past hours the company's head of mobile department Ron Garriques
was announced to be leaving the company in January
, after a restructuring, which integrates his department into Dell's core structure. The restructuring, however, would not mean that Dell will slow down its development in the mobile field, according to CFO Brian Gladden. Quite the opposite, as the company now works with both Windows and Google to out its latest devices. What we have seen so far includes the Android-powered
smartphone Dell Aero
and the 5-inch tablet Dell Streak, while Windows Phone 7 is represented by
the Dell Venue Pro
.
"Our strong results demonstrate that we are listening to customers and delivering what they want", CEO Michael Dell, summed the company's momentum in a statement. The company's executive officer went on to confirm that Dell will stick with both Android and WP7 operating systems. Do you share Dell's enthusiasm about tablets?
source:
eWeek