Deals of the day: you can get these iOS apps for a reduced price or even for free at the moment
3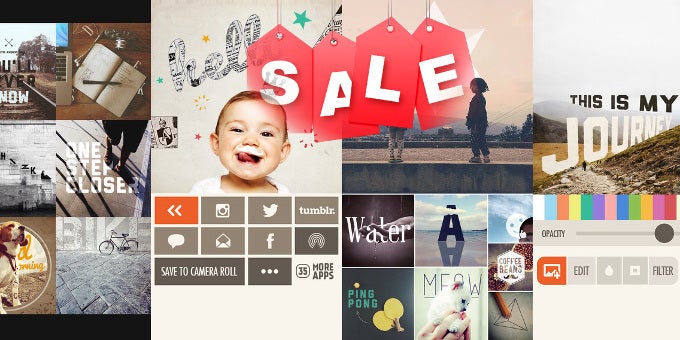 Deals, promotions, price reductions... who doesn't love these? Almost each and every week, we get treated to a round of notable iOS and/or Android apps and games that are available for less than usual and tote a smaller price tag. Surely, we are among those who can't wait to get their hands on a sweet bargain, that's why we always try to get hold of the discounted app and games. But sharing is caring, so we usually inform you about these in a timely fashion.
Today is the day of iOS. We've highlighted some of today's discounted apps for Apple's mobile platform. As usual, you should be quick if any of the offers listed below succeeds in grasping your attention at first sight, because the deals might be over pretty soon. Thus, if some of these look like something you'd normally throw your money at, be sure to snatch them while said promotions last. If you miss a promotion or two, fret not, as the upcoming days and weeks will surely treat us to another round of apps and games with a reduced price tag.
We know that you are here for the deals, so without any more ado, check them out below.
Fonta

This app allows you to add captions to photos, "mask" them, as well as add various effects and filters to your artsy creation.




Cycloramic for iPhone 6
This feature-packed app is touted as being one of the better panorama-oriented ones. However, it is not compatible with the iPhone 6 Plus.
Pinnacle Studio (iPad only)
One of the more polished and popular video editors for iOS is available at a reduced price now, but have in mind that it's only available for the iPad at the moment.
Translate Keyboard Pro
This 3rd-party keyboard for iOS will automatically translate whatever you type in. Currently, it supports 30 source languages and 91 target ones.
Looking for a calendar app for your new iPhone? Awesome Calendar might not be as feature-packed as some other similar apps for iOS, but it should be high on your app bucket list.
Goat Simulator
You can be a goat in this hilarious and bug-infested game. Need we say more?
Neato

Being a simple to use, but quite powerful note-taking widget for iOS 8, Neato should be on your radar if you're looking for an app of the kind.





Space Age: A Cosmic Adventure
Set in the futuristic version of 1976, this game follows the intergalactic survival endeavors of a band of space explorers.