Deal alert: Grab an unlocked Samsung Galaxy S8 for $250!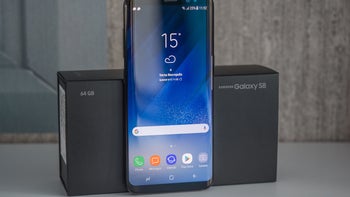 | Product | Item Condition | Location | Price |
| --- | --- | --- | --- |
| 64GB Samsung Galaxy S8 - Black, Gray | Refurbished | eBay | $249.99 |
The
Galaxy S8
might not be Samsung's latest flagship, but it's still pretty relevant. For one, it looks quite a lot like the newer Galaxy S9, secondly, its hardware and cameras are still top-notch.
If you're looking to get one of these on the cheap, then the latest eBay deal might be just for you. Currently, you can grab the 64GB GSM unlocked (doesn't work with CDMA carriers like Sprint or Verizon) version of the S8 in a "seller refurbished" condition for just $250.
Now, there are a few things to consider - the units sold will likely arrive with minor signs of wear and tear, won't come in an original box, and a warranty is not included. However, the seller is guaranteeing that they are fully functional, ships them for free, and you can get your money back within 30 days if you're not happy with your purchase. Not to mention that you'll be hard pressed to find a new or refurbished phone with similar capabilities at the $250 range.
If this deal interests you, feel free to follow the above link to eBay.