Deal: Verizon Pixel 3 and Pixel 3 XL get massive discounts at Best Buy
1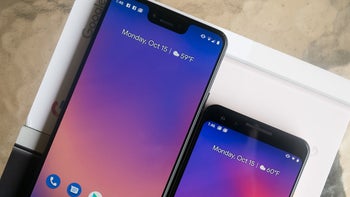 Although it's not quite the best time to buy a Pixel phone since Google plans to unveil a new lineup of Android smartphones
in less than two weeks
, many retailers offer important deals on current or previous Pixel models that you don't want to miss.
The
Pixel 3
and Pixel 3 XL have been on sale at various US retailers many times in the last couple of weeks, but if skipped these deals hoping that prices will go even lower, we have just the deal for you in case you're still in the market for Google's phones.
Best Buy now offers $300 discount on both Pixel 3 and
Pixel 3 XL
smartphones, as long as you activate them on Verizon. You'll have to sign-up for a device payment plan and pay reduced monthly payments for the next 24 months.
For example, the Pixel 3 128GB is now available for $24.99/month for 24 months, although Verizon sells it for $37.50/month for 24 months. The same goes for the Pixel 3 XL 128 which costs $29.16/month, so you'll be saving $12.51/month.
It appears that Best Buy has both 64GB and 128GB models available for purchase, but that's not all, as you'll be able to choose from three color options: Not Pink, Clearly White and Just Black.
Check out the deals at Best Buy