Deal: Unlocked Moto Z3 Play goes 25% off list on Amazon, free Moto Mod included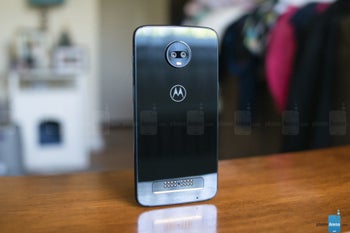 The
Moto Z3 Play
is Motorola's most advanced mid-range smartphone from last year, but if you want to buy one, you'll have to pay $500, the same price the US company asks for the newer
Moto Z4
.
Although both are mid-range phones, the
Moto Z3 Play
and
Moto Z4
are quite different when it comes to specs and design. Long story short, if you were to choose between the two, the Moto Z4 would clearly be the better choice at $500.
However, Amazon now offers a 25% discount on the
Moto Z3
Play, which could potentially appeal to many Motorola fans. The smartphone comes unlocked and will work on all major US carriers, including AT&T, Sprint, T-Mobile, and Verizon.
On top of that, the deal includes a free Moto Power Pack, allowing you to further extend battery life by adding the Moto mod on the battery cover. Free shipping and US warranty are included with the purchase of the standard version of
Moto Z3 Play
too.
Now, if you want to pay even less, you could select the Prime Exclusive model, which is $40 cheaper, but you would have to put up with Amazon apps that are pre-installed on the phone.