Deal: Save more than $100 on the unlocked BlackBerry KEY2 at Amazon
3
We may earn a commission if you make a purchase from the links on this page.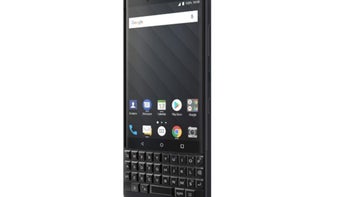 BlackBerry KEY2
isn't your average mid-class device and that's clearly reflected in the not so mid-range price. Priced at $650 at launch, the smartphone rarely wen on sale in the United States, and when it did, discounts weren't as appealing as they should.
For the first time in quite a while, the BlackBerry KEY2's price dropped below $550, but only if you select the silver color. The black version is still priced at $580, only 11 percent off the MSRP.
Although the smartphone comes unlocked, it will only work with GSM carriers in the United States like AT&T and T-Mobile. BlackBerry KEY2 comes with Android 8.1 Oreo and there's no word on whether or not the phone will ever receive another major OS update.
As far as the hardware configuration goes, the KEY2 is definitely powerful for a mid-range device. The phone is equipped with a
Qualcomm Snapdragon 660
processor, coupled with 6GB RAM and 64GB internal memory (expandable up to 256GB).
Obviously, the main selling point of the BlackBerry KEY2 is the physical smart keyboard, which features flick typing for faster predictive text, customizable shortcuts, and embedded fingerprint sensor. For more details about the smartphone, make sure to check out our
BlackBerry KEY2 review
.