Deal: Samsung Gear Fit2 Pro (large) fitness tracker is 30% off on Amazon
1
We may earn a commission if you make a purchase from the links on this page.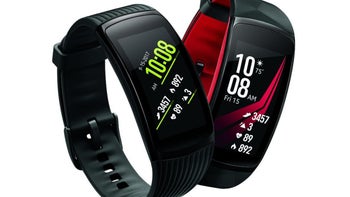 Samsung Gear Fit2 Pro
is far from being a cheap fitness tracker with its $200 price attached to it, but that doesn't mean that it's not a good product. Those who really want one can hunt for deals on Amazon, eBay, Best Buy and other US retailers that are known for offering discounts on fitness trackers.
Durable and swim-ready (water-resistant up to 50m), the Gear Fit2 Pro comes in two variations – large and small, so it's only about the band that comes with it, not the hardware inside. Of course, both variants cost the same - $200, but they're not priced similarly when it comes to sales.
For example, the large version of the fitness tracker is 31% off on Amazon, while the small model is 37% off. There's also the matter of the color, which is priced differently as well. The Liquid Black variant is cheaper than the Diamond Red, regardless of the size (large or small).
Samsung rarely offers discounts on its
wearable devices
, so if you're in the market for a good fitness tracker that works with both Android and iOS devices, you might want to check out the Samsung Gear Fit2 Pro on Amazon right now.
Recommended Stories